Plastic Surgery in Point Loma CA
The team at Jaibaji Plastic Surgery understands that when patients visit our facility, they want to leave looking and feeling their best. This fuels our commitment to enriching the lives of patients through safe and effective treatments. Double-board-certified plastic and general surgeon Dr. Jaibaji is regarded for his surgical expertise, experience, and caring demeanor. He understands that each patient is unique and offers creative and personalized solutions for his patients using the latest technology and surgical approaches to help them reach their cosmetic goals. Take the first step on your cosmetic journey by calling our office to schedule your consultation with Dr. Jaibaji.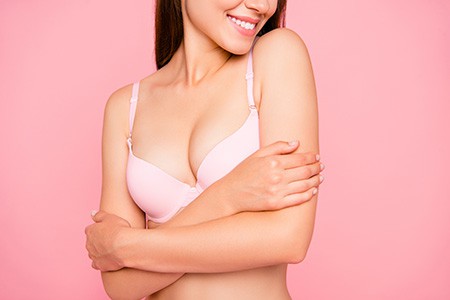 Many patients do not have as much volume in their breasts as they would desire. Those who are not satisfied with the appearance of their breasts may consult with Dr. Jaibaji to determine if breast augmentation is right for them. At Jaibaji Plastic Surgery, breast augmentation, also known as augmentation mammaplasty, can be performed with breast implants or fat transfer using advanced surgical techniques for minimal scarring and personalized care. Breast augmentation patients are left with full, natural-looking breasts that contribute to a shapelier appearance. Aside from good physical health, breast augmentation candidates must meet certain qualifications, such as:
Not currently pregnant or breastfeeding
Have breasts that are fully developed
Are unhappy with the current size of their breasts
Have breasts that have lost volume after pregnancy or breastfeeding
Have realistic expectations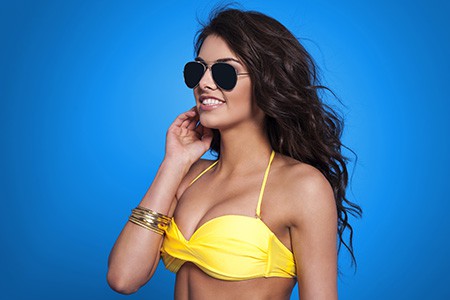 Things like weight loss, breastfeeding, and hormonal fluctuations can contribute to changes in the breasts which can sometimes lead to a drooping appearance. Breast lift surgery is ideal for women experiencing sagging breasts that appear volume depleted. It can also address an elongated breast shape, enlarged areolas that hang below the breast crease, and stretched skin on the breasts. The procedure lifts the breasts to a more youthful position on the chest and reshapes the breast tissue for a firmer result. During your consultation with Dr. Jaibaji, your medical history and surgical goals will be discussed, and your breast will be examined to determine skin quality, nipple position, and other key factors to determine the best surgical approach for your case.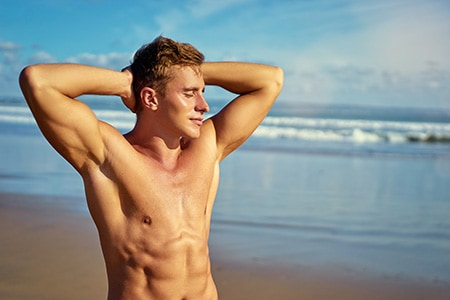 For men with gynecomastia, the condition can be a source of negative feelings such as embarrassment, helplessness, and frustration. The condition can be caused by many factors, including hormonal changes, certain underlying conditions, and some medications. The good news is that you do not have to live with the effects of gynecomastia. Dr. Jaibaji offers gynecomastia treatment to help you look and feel your best. The procedure involves the removal of excess fatty tissue in the breasts via liposuction or excision. In some cases, both techniques are used to achieve the desired result. For patients receiving only liposuction, small incisions will be made near the areola or armpit; for excisions, the incisions will be placed around the areola or at the crease of the breast, ensuring a natural look. The results are a firm, flat, proportionate chest.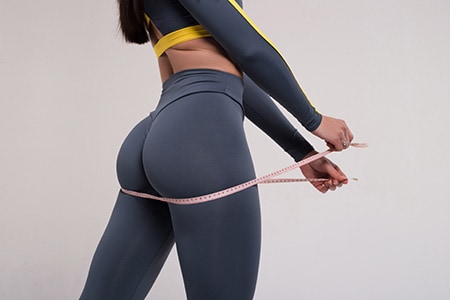 A voluminous backside is an important part of a shapely physique. However, many people are not pleased with the look of their buttocks. Genetics can play a role in your shape, and the location of fat in the body may not be distributed in attractive places. Likewise, if you have recently lost weight, you may notice a decrease in the size and shape of the buttocks; even targeted muscle-building exercises may not be enough to create a fuller backside. Brazilian Butt Lift (BBL) surgery involves inserting fat into the buttocks to enhance curves. Because every person is different, the procedure is tailored to each patient's specific needs. Dr. Jaibaji builds natural-looking volume and improves the shape of the buttocks region. The ideal candidate for this procedure is:
18 years or older
In good physical health
Prepared to follow post-operative instructions
Unhappy with the appearance of their buttocks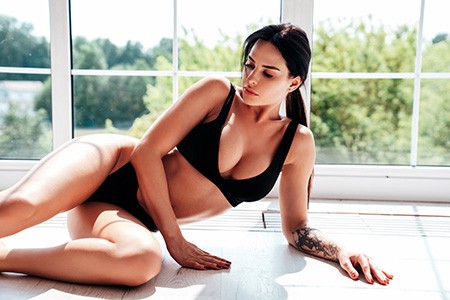 Stubborn pockets of fat can create a lumpy, bulging appearance. Even when diet and exercise are used to change your body, it may not get rid of these fat deposits, and many patients find themselves unhappy with their bodies even after getting in shape. Liposuction is used to help sculpt a smooth and attractive body contour. While liposuction is not intended to help you lose weight, it can give you a slimmer appearance. This targeted treatment uses suction to eliminate fat from areas of the body and is ideal for patients who are having trouble getting rid of the flabby appearance caused by excess fat. During liposuction, a thin instrument known as a cannula is inserted into the treatment site, and excess fat is suctioned out of the area, dramatically improving the distribution of the remaining fat.
Treatment areas can include:
Upper arms
Abdominal area
Bra line
Thighs
Buttocks
Neck
Liposuction is effective as a treatment on its own, but it also complements other procedures and is often part of a comprehensive care plan.
To learn more about our range of cosmetic procedures for the face, breasts, body, and more, schedule your consultation at Jaibaji Plastic Surgery right away.