Skin Rejuvenation in San Diego
Personal Attention & Specialized Care
What Is Skin Rejuvenation?
Skin rejuvenation offers a solution to the signs of facial aging. Hence, at our San Diego plastic surgery practice, we perform a wide variety of treatments that help restore a youthful and vibrant appearance.
Whether you need a smart skin care regimen or a quick injectable treatment, Dr. Jaibaji and our staff and can recommend an option that achieves the results you desire.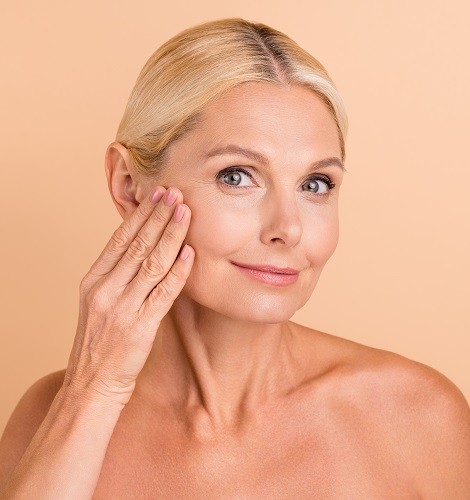 Board Certified Plastic Surgeon
Since opening his Coronado cosmetic surgery office doors in 2006, Dr. Jaibaji has maintained his vision of unparalleled patient care with high quality aesthetic and reconstructive results by personally supervising every aspect of the cosmetic surgery experience.



Hence, Dr. Jaibaji's unique attention to detail and personal care for his patients has led to his advice has been sought out on MTV's, "True Life", and local San Diego TV channels, among other places.
When to Choose Skin Rejuvenation
As your skin ages, the dermis thins due to collagen loss, reducing its ability to retain elasticity (from elastin) and moisture (from hyaluronic acid).
Elastin is a protein found in connective tissues that is elastic and helps skin maintain shape.
Hyaluronic acid is a substance found in the connective tissue of the body that cushions and lubricates.
Bone also deteriorates over time, becoming thinner and more brittle. This thinning of the face is called volume loss. Therefore, this causes your face to appear thinner and results in a weaker-looking jaw. Moreover, osteoporosis can compound these effects, as the bones thin faster.
In addition, the face also thins due to fat loss, as well as the movement of fat to other areas of the face. Skin appears looser and sags. The diminished elasticity of the skin reduces its ability to retain its shape and it does not conform as closely to the contours of the face.
Gravity then pulls on both the skin and the underlying fat, and they move down the face. This results in sagging eyelids and bags. If you have any of these symptoms, it's time to
Skin Rejuvenation Recovery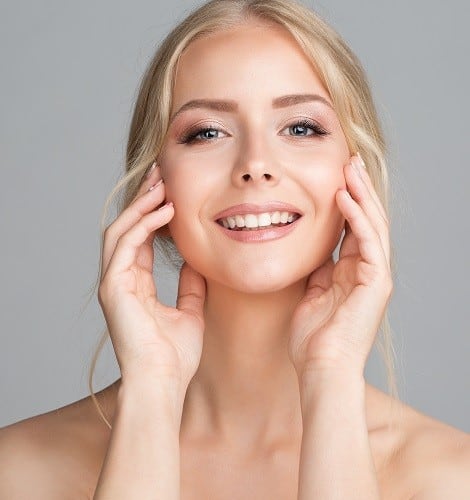 To help patients restore the health and beauty of their skin, Dr. Moneer Jaibaji is proud to offer the complete Obaji line of skin care products, specially formulated to treat and prevent sun damage. Obaji products use the power of Niacin, otherwise known as Vitamin B3, to build healthier skin from the inside out.
Through a micronutrient delivery process, Niacin penetrates the epidermis continuously throughout the day to help repair damaged DNA, decrease hyperpigmentation for more uniform skin tone, and promote skin cell turnover and the release of the repair hormone leptin for healthy and smooth skin texture.
The product also helps to reduce the prominence of fine lines and wrinkles and improve the firmness of the skin for naturally radiant results.
Botox and Fillers
Millions of people have discovered the benefits of BOTOX®, Juvederm®, Restylane® and other popular injectable treatments. These non-surgical treatments reduce fine lines and wrinkles on the face that result from aging.
BOTOX® is a purified form of botulinum toxin type A that inhibits the contraction of the muscles that cause frown lines and fine wrinkles near the eyes, nose, mouth, forehead, and eyebrows, smoothing out the skin in those areas and producing a more youthful appearance.
Hyaluronic acid, found in the latest injectable fillers, is proven to restore volume in the facial tissue. This gives us the ability to correct many common wrinkles that have been caused by volume loss, including smile lines, lipstick lines, and more.
An injectable treatment can be finished in 15 minutes for many patients and involves very little discomfort. Significant results are noticeable just a few days after treatment is administered and can last up to four months.
Chemical peels
One of the oldest cosmetic treatments in the world, a chemical peel is performed with an acid-based solution that can help eliminate lines and wrinkles caused by sun damage and aging as well as acne and uneven skin discolorations.
Our medium-strength chemical peels can smooth out wrinkles and scars, while improving skin tone. During treatment, the solution is applied to the skin, causing it to blister.
The damaged outer layers of skin begin will peel off, allowing new and healthy skin to regenerate underneath. The solution will feel warm and may sting after a few minutes. You may also feel a sunburn-like sensation after the treatment. After your peel, you'll have a fresh, rejuvenated complexion.
Schedule a Cosmetic Consultation
Call our plastic surgery offices in San Diego or Coronado to learn more about these and other treatments for effective skin rejuvenation. Our friendly staff can schedule your appointment and help you get started on the road to healthier and more youthful-looking skin.