Juvederm XC in San Diego
Personal Attention & Specialized Care
Juvederm® is an injectable facial filler that treats facial lines and folds. As the body ages, it slowly begins to lose its supply of hyaluronic acid, a component responsible for youthful skin volume and hydration. Juvederm works to replace this lost hyaluronic acid, restoring a smooth, supple appearance to the facial skin.
Prior to injection, a topical or local anesthetic can be applied to your face to minimize discomfort. Your face will also be cleansed with an antiseptic to reduce the risk of infection. Treatment areas will be carefully determined and marked for injection.
Using a fine needle, injections will be made at each marked location, at varying levels beneath the skin. Following injection, your cosmetic doctor will gently massage your skin to ensure even distribution beneath the skin. Only one treatment is needed for noticeable improvement.
Board Certified Plastic Surgeon
Since opening his Coronado cosmetic surgery office doors in 2006, Dr. Jaibaji has maintained his vision of unparalleled patient care with high quality aesthetic and reconstructive results by personally supervising every aspect of the cosmetic surgery experience.



Hence, Dr. Jaibaji's unique attention to detail and personal care for his patients has led to his advice has been sought out on MTV's, "True Life", and local San Diego TV channels, among other places.
Juvederm XC Recovery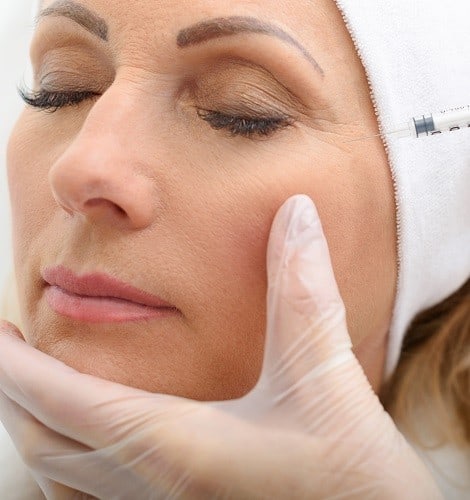 You can return to your normal schedule immediately after Juvederm treatment. You may experience some redness near injection sites, which can last for a few days. Swelling is also a possibility, but should resolve within a week. Any discomfort can be treated with over-the-counter medications.
As swelling dissipates, the results of your procedure should become apparent. The face may appear over-filled at first, but will settle into its final appearance within a week. The final results will last 6-9 months before being naturally absorbed by your body. Repeat treatments will be needed to maintain long-term results.
All risks associated with Juvederm will be discussed at length prior to your procedure. Some potential complications include pain, tenderness and bruising.
When to Choose Juvederm
With its smooth hyaluronic acid gel, Juvederm offers excellent, natural-looking results.
If you have an active skin infection or a previous allergy to any of the ingredients in Juvederm, you may not be an ideal candidate for treatment. The best way to determine if you're a good candidate for Juvederm is to schedule a consultation with Dr. Jaibaji.