Lipoma Removal San Diego
Personal Attention & Specialized Care
A lipoma is a lump found just under the skin made of fatty tissue. Most lipomas aren't painful and feel rubbery to the touch. These unsightly, annoying bumps beneath your skin are typically not a medical concern, but they may affect your appearance. Lipomas can form on the shoulders, neck, forehead, arms, legs, back and other areas, and lipoma removal with liposuction at Jaibaji Plastic Surgery can eliminate these lumps.
Dr. Moneer Jaibaji is a double-board-certified plastic surgeon in San Diego who has helped countless patients improve their appearance through reconstructive and cosmetic surgery. He offers advanced procedures and treatments with a warm, welcoming atmosphere. With more than 15 years of practicing in the area, Dr. Jaibaji has an excellent reputation. He is widely published in medical journals and has presented at medical conferences in the United States and internationally.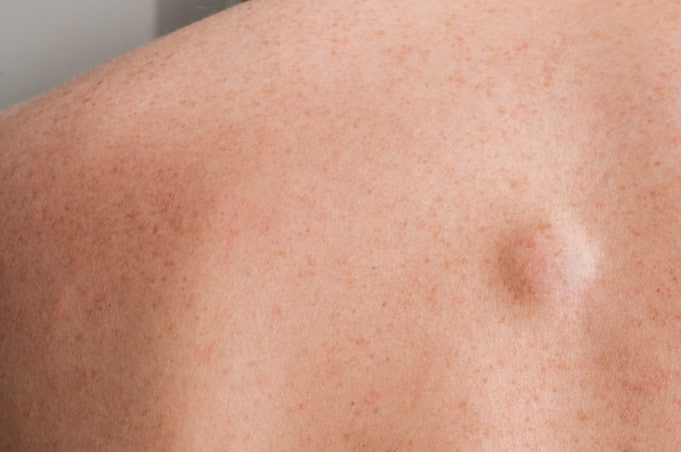 Board Certified Plastic Surgeon
Since opening his Coronado cosmetic surgery office doors in 2006, Dr. Jaibaji has maintained his vision of unparalleled patient care with high quality aesthetic and reconstructive results by personally supervising every aspect of the cosmetic surgery experience.



Hence, Dr. Jaibaji's unique attention to detail and personal care for his patients has led to his advice has been sought out on MTV's, "True Life", and local San Diego TV channels, among other places.
What Is a Lipoma?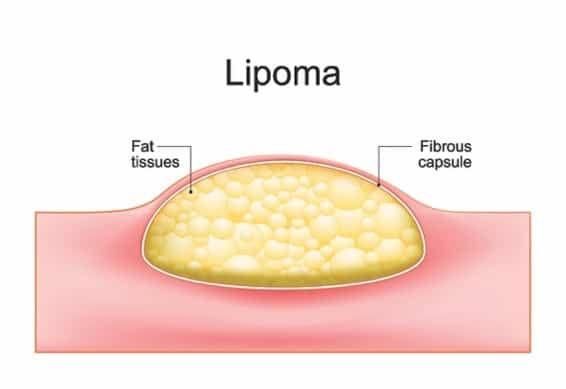 Lipomas are round or oval-shaped bumps comprised of various tissues (most often fat) beneath the skin. These benign soft tissue tumors develop slowly and may be mistaken for cysts. Lipomas affect around one in 1,000 people, typically between the ages of 40 and 60, though they may occur at any age, even at birth. Women are more likely to develop a lipoma, but men also get these lumps.
A lipoma is often a localized aesthetic concern that doesn't cause pain unless it presses against a nerve or forms by a joint. These lumps don't spread to surrounding tissues and are often about two inches wide (but may grow to six inches wide in some cases).
It's unknown what causes lipomas to form under the skin, but it's an inherited issue. Some medical conditions cause multiple lipomas to develop on the body, including Gardner syndrome, Dercum's disease and Madelung's disease.
Lipoma Diagnosis
Some people notice a lipoma forming immediately, while others may not recognize the lump for months or years. A medical professional can diagnose lipomas during a physical exam, but a biopsy and imaging tests may be necessary to check that the growth is not cancerous. The removed tissue is sent to pathology for testing, and an ultrasound, MRI or CT scan provides a clearer image of what the lump is made of and whether it contains blood vessels or pushes on a nerve.
Typically, lipomas contain white fat cells, but they may be made of a combination of tissues, including blood vessels, fibrous tissue, brown fat, blood cell tissues and fat cells of multiple shapes and sizes.
Lipoma Removal and Treatment
Most lipomas don't require treatment for health reasons, but the lump under your skin may affect your self-confidence and appearance, depending on its location. Lipoma removal is a safe and effective outpatient procedure, and Dr. Jaibaji prefers to use liposuction for large lipomas. Liposuction for lipomas removes the fatty tissue from the encapsulated growth using a thin cannula that leaves patients with minimal scarring. Local anesthesia is used, so you're awake during the procedure.
Lipomas rarely grow back after treatment, but people prone to developing these bumps may see a new growth form in a different body area.
If you're unhappy with the appearance of a lipoma under your skin, contact Jaibaji Plastic Surgery in San Diego and Coronado, California, to discuss lipoma removal with our board-certified plastic surgeon. Call Dr. Jaibaji at (619) 522-0821 to schedule a. consultation.