Earlobe Repair Surgery in San Diego
Personal Attention & Specialized Care
Many men and women enjoy wearing ear jewelry. In fact, the practice of adorning ears with rings, posts, rods and other items has been around since the age of antiquity. One or more areas of the ear are pierced to hold these objects, but the trauma to the tissues, combined with the weight of the jewelry and gravity, cause permanent changes to the ears and may split the earlobes. A split earlobe is a visible defect that is challenging to cover up with clothing or hair.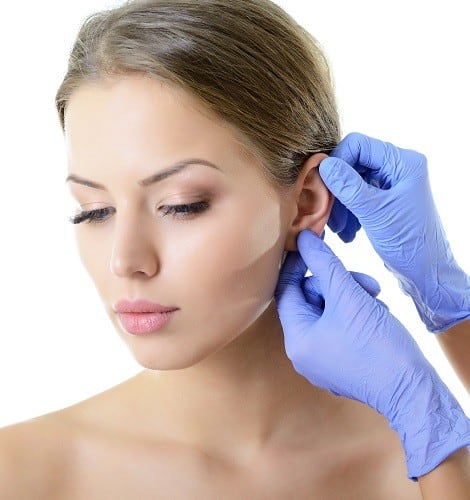 Board Certified Plastic Surgeon
Since opening his Coronado cosmetic surgery office doors in 2006, Dr. Jaibaji has maintained his vision of unparalleled patient care with high quality aesthetic and reconstructive results by personally supervising every aspect of the cosmetic surgery experience.



Hence, Dr. Jaibaji's unique attention to detail and personal care for his patients has led to his advice has been sought out on MTV's, "True Life", and local San Diego TV channels, among other places.
When is Earlobe Repair Surgery Necessary?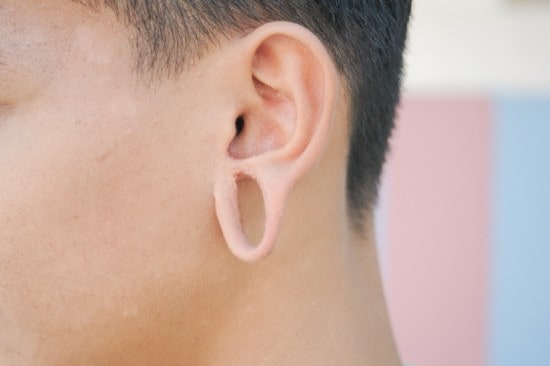 It's easy for the tiny wires holding jewelry in the ear to tear the delicate tissues of the earlobe, especially if it's yanked or pulled with enough pressure. Large, heavy earrings can slowly elongate the piercing hole and may tear or split the lobe completely. Large earring hoops and other oversized items can cause damage with regular use.
People with ear piercings that cause irregularly shaped holes, stretched or sagging piercing holes or torn earlobes can have earlobe repair surgery to address the cosmetic issue. However, patients need to be in good overall health.
The soft tissue of the earlobe is comprised of fat and skin and does not have the structural strength of cartilage like other parts of the ear. Earlobes have a delicate shape that requires an experienced plastic surgeon to reconstruct a natural-looking lobe.
Earlobe Repair Surgery and Recovery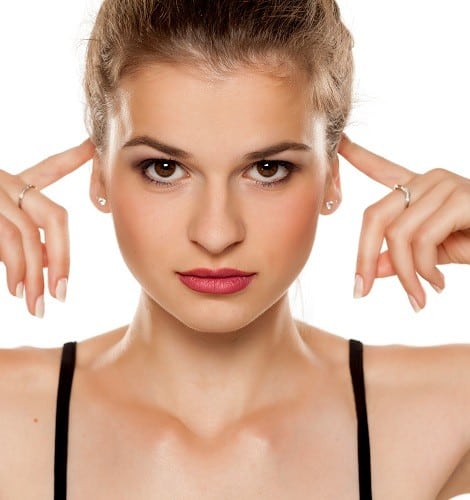 Earlobe repair surgery addresses a torn or stretched lobe and restores a smooth surface from the front to the back of the ear. Dr. Jaibaji removes the skin lining the split earlobe to form a raw edge and then stitches the tissues back together. He may use a flap procedure or z-plasty to close the tear because these techniques strengthen the earlobe tissues and allow the ear to hold earrings again. Earlobe repair surgery is performed under local anesthesia, so the patient is awake and able to return home shortly after the procedure.
Incision lines typically fade and are barely visible after recovery. Some patients want an unbroken earlobe surface, while others wish to reconstruct the original piercing hole. After recovery, it is possible to re-pierce the earlobe for those who wish to wear earrings again.
Dr. Jaibaji provides post-operative instructions to help patients care for the surgical site. With earlobe repair surgery, this post-op care involves washing the wound with soapy water several times a day and applying an antibiotic ointment twice a day. There will be some drainage from the repaired earlobes. Most patients can wash their hair the day after earlobe surgery. Stitches are removed around five to seven days after the procedure.
Cocoa butter can help improve visible scarring — our office recommends massaging the scar with cocoa butter for 15 minutes a day beginning two weeks after the procedure to soften the incision line over time.
Some patients may be prone to keloid scarring that forms thick, raised tissue at the site of an injury or surgical incision. People with dark complexions are more likely to develop keloid scars. It's best to avoid excessive sun exposure for the first year to prevent keloid scars from worsening. If you have keloid scars from previous injuries or surgeries, discuss this concern with Dr. Jaibaji during your consultation.
When Can I Wear Earrings After Earlobe Repair Surgery?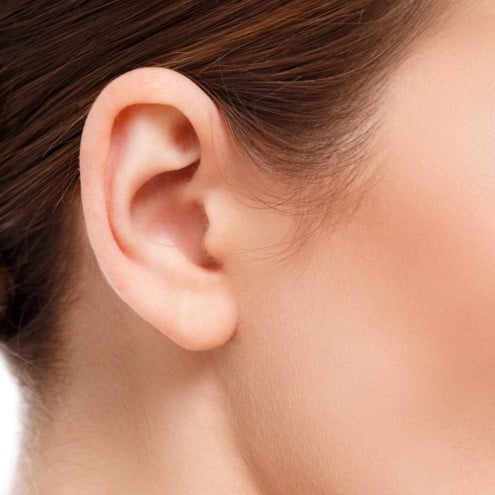 Sutures are removed around one week after earlobe repair surgery, but healing continues for a few more weeks. Once the wound has healed fully, and the patient doesn't experience sensitivity, clip-on earrings are allowed (typically two weeks post-op). Dr. Jaibaji recommends waiting at least six weeks to wear regular earrings again to allow the scar tissue to heal and strengthen the earlobe. However, heavy jewelry can still damage the earlobe and is not recommended.
Patients can re-pierce the ear after six weeks if the original piercing hole is closed during the surgical repair. It's best to stick with light, small earrings and similar adornments that won't weigh down the reconstructed earlobe and cause additional damage. If you must use heavy jewelry, use it sparingly and avoid a lot of physical activity while wearing these items.
Schedule a Cosmetic Surgery Consultation with Dr. Moneer Jaibaji