Botox San Diego & Coronado
Personal Attention & Specialized Care
Botox® Cosmetic in San Diego benefits are discovered by millions of people.  It is a non-surgical treatment for facial lines. It can reduce the prominence of the fine lines and wrinkles on the face that result from aging.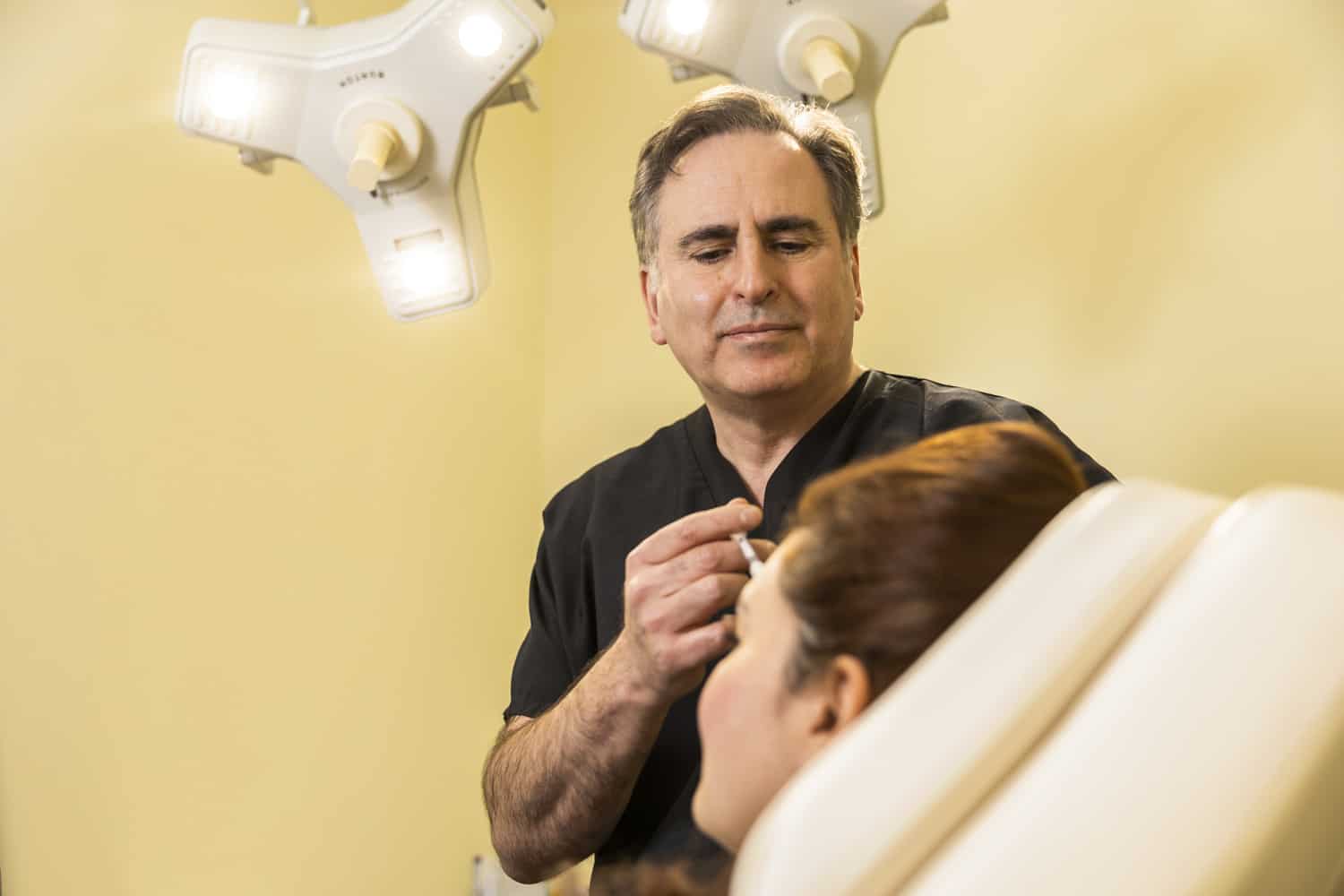 Board Certified Plastic Surgeon
Since opening his Coronado cosmetic surgery office doors in 2006, Dr. Jaibaji has maintained his vision of unparalleled patient care with high quality aesthetic and reconstructive results by personally supervising every aspect of the cosmetic surgery experience.



Hence, Dr. Jaibaji's unique attention to detail and personal care for his patients has led to his advice has been sought out on MTV's, "True Life", and local San Diego TV channels, among other places.
What is Botox?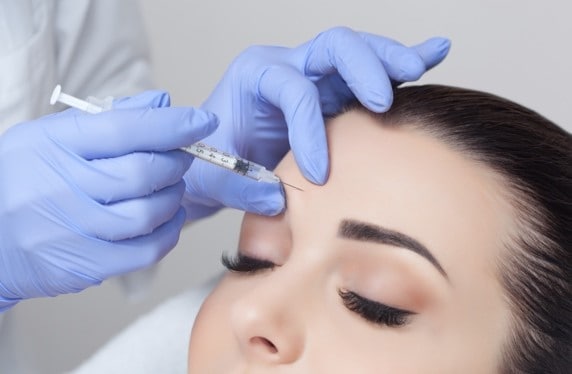 Botox® Cosmetic is made using a purified toxin called botulinum toxin type A. This neurotoxin targets muscles and prevents muscle contractions that lead to dynamic wrinkles, such as frown lines, crow's feet and vertical "11s" between the eyebrows. Botox can smooth wrinkles around the forehead, eyes, nose and mouth and is used for the Botox "lip flip" to make the upper lip appear larger.
Botox relaxes the muscles underneath the skin responsible for specific lines and wrinkles and blocks nerve impulses for several months. Patients enjoy a relaxed and youthful appearance after Botox treatments.
Once injected, it takes three to four days for Botox results to appear as the muscles relax and smooth the overlying skin. Patients enjoy a relaxed and youthful appearance for three to four months and require regular Botox treatments to maintain their results.
Botox has many medical and cosmetic uses. The injectable has been used to treat migraine headaches, excessive sweating and joint pain but is most famous for its anti-aging results.
Botox Recovery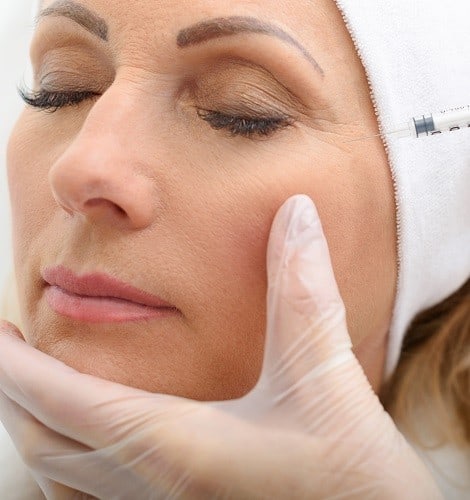 Swelling in the areas where Botox was injected will resolve in few hours. Mild redness will resolve over 24 hours.
Bruising can happen and it may take 10 -14 days to resolve. However, you can apply foundation to conceal the bruising.
In Addition, pain is usually minimal and most patient will not need to take any painkillers after the procedure.
Combining Botox and Dermal Fillers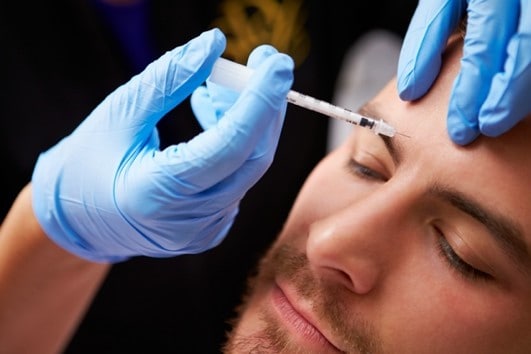 Botox addresses wrinkles caused by repeated facial expressions such as frowning, smiling, squinting and laughing. However, this injectable can't improve volume loss and may not address static wrinkles that form when the skin loses elasticity. Our plastic surgeon may recommend combining Botox treatment with a dermal filler, such as Juvéderm, Sculptra or Restylane.
Juvéderm and Restylane are hyaluronic acid injectables that restore a supple skin appearance. Hyaluronic acid is found naturally in younger skin tissues and binds to moisture, but production slows down with age, along with collagen and elastin. Juvéderm and Restylane fill in depressed areas for smoother skin with youthful volume. These injectables provide immediate results that may last up to a year or longer, depending on the treated area.
Sculptra is a long-lasting dermal filler that stimulates the body's collagen production to fill the treated area over time. Sculptra results show up gradually as the body creates new collagen and can last two to five years with good skincare and maintenance.
Botox injections
Administered with a few small injections by a qualified physician; Dr. Moneer Jaibaji, the treatment takes between 10-30 minutes for most patients and involves very little discomfort. Furthermore, significant results are noticeable just a few days after treatment is administered and can last up to four months.
Botox treatment will treat healthy adults who are dissatisfied with their facial lines and wrinkles.  Botox can treat:
Forehead lines
Lipstick lines
Crow's feet
"Bunny" lines on the nose
Downturned mouth corners
Chin crunch
Low and heavy eyebrow (medical brow lift)
Neck bands (platysma bands)
eyelid twitching
Worry lines
Botox has also been used to treat migraine headaches, joint pain and excessive sweating, In addition to being an effective wrinkle treatment.
Botox 11 lines
The injection will eliminate or significantly reduce the 11 lines. Therefore, the frown lines will improve, and you will get a more youthful look.
Botox treatment information
Swelling in the areas where Botox was injected will resolve in few hours. Mild redness will resolve over 24 hours.
Bruising can happen and it may take 10 -14 days to resolve. However, you can apply foundation to conceal the bruising.
In Addition, pain is usually minimal and most patient will not need to take any painkillers after the procedure.
Botox Side Effects
Botox has been used for cosmetic purposes for decades and is a safe, effective way to reduce lines and wrinkles and address some medical concerns. Side effects are typically mild and are localized to the injection site, and patients may experience swelling, redness, bruising or itching in the treated area. Dr. Jaibaji will discuss the potential side effects of Botox during your consultation.
It's rare but possible to have an allergic reaction to Botox. If you experience symptoms of an allergic reaction or have other concerns after your Botox treatment, please contact our Coronado office as soon as possible.
Tell Dr. Jaibaji if you are taking a blood thinner or other prescription medications that may affect the safety of your Botox treatment. Some over-the-counter medications, such as Advil, Motrin and Aspirin, can increase the risk of bruising.
Some patients start to see Botox results within two days of their treatment, but full results can take several days.
How long does Botox effect last?
Botox effect usually last for about 4 months. Therefore, you may have to get more Botox treatments to maintain the results.
Botox for migraines
It is well established that Botox is a treatment for migraines. Many patients who get Botox for cosmetic reasons will admit that their migraines headache has improved.
However, if you are interested in treating your migraines headaches with Botox, then you will need to see a neurologist and use a different type of Botox. This type of Botox is called Botox Therapeutic. The treatment and cost of Botox, however, can be covered by your insurance, however.
Botox cost
You can call the office to discuss the amount of Botox you need and the cost.
Botox around the eye
Wrinkles and fine lines around the eye such as frown lines, forehead line, bunny lines and crow's feet can all be corrected with Botox injection. Therefore Botox will give a more youthful looking and sharper eyes.
Schedule a Cosmetic Surgery Consultation with Dr. Moneer Jaibaji
If you're interested in Botox injections in San Diego, contact our office to schedule a consultation. Your initial consultation provides an excellent atmosphere for asking questions, discussing finances and looking at pictures of past patients. Schedule a consultation in one of our beautiful office locations in Coronado or Hillcrest, California.