Breast Reconstruction San Diego
Personal Attention & Specialized Care
Breast reconstruction restores the breasts after a single or double mastectomy or lumpectomy. The procedure may also be used to address congenital deformities. Breast cancer often strips women of their sense of femininity and self; breast reconstruction restores their self-confidence as well as their breast and body shape.
Dr. Moneer Jaibaji is a double-board-certified plastic surgeon with special training in reconstructive procedures. He has extensive experience in breast reconstruction, microsurgery, facial reconstruction and other surgeries that restore face and body structures after trauma, disease or general surgery. He is a highly trained plastic and reconstructive surgeon who has published research in plastic surgery journals and presented his findings at medical conferences in the United States and abroad.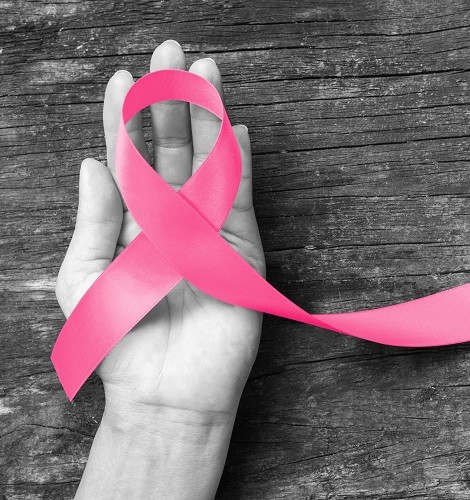 Board Certified Plastic Surgeon
Since opening his Coronado cosmetic surgery office doors in 2006, Dr. Jaibaji has maintained his vision of unparalleled patient care with high quality aesthetic and reconstructive results by personally supervising every aspect of the cosmetic surgery experience.



Hence, Dr. Jaibaji's unique attention to detail and personal care for his patients has led to his advice has been sought out on MTV's, "True Life", and local San Diego TV channels, among other places.
This patient had bilateral skin and nipple sparing mastectomy followed by reconstruction with tissue expanders and implants.
What Is Breast Reconstruction Surgery?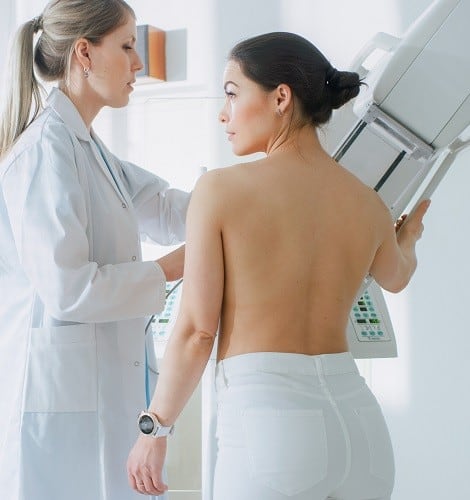 Breast reconstruction uses one of several surgical techniques to restore a natural-looking breast shape and size after mastectomy or lumpectomy. It is a highly customized procedure.
The reconstructed breast tissues will not feel the same as natural breast tissue or have the same sensations. Visible incisions will fade with time but will always be present after reconstruction or mastectomy. Some surgical techniques require grafted tissues from other body locations, leaving incision lines on the abdomen, buttocks, back or another donor site.
Breast reconstruction may involve one or both breasts. Our plastic surgeon aims for symmetrical breasts and may recommend breast augmentation, breast reduction or breast lift on the opposite breast to achieve an even appearance and position.
Types of Breast Reconstruction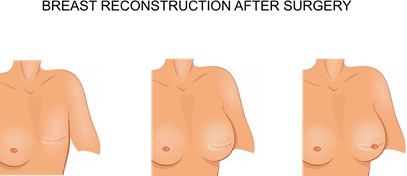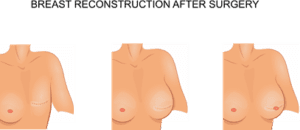 Breast cancer reconstruction may take multiple procedures and is often done in stages. Some women wish to have an immediate reconstructive procedure at the same time as the mastectomy, while others choose delayed breast reconstruction. There are many surgical techniques that can be broken into two categories: implant-based reconstruction or flap reconstruction. Implant reconstruction uses saline or silicone breast implants to create a new breast mound. Flap reconstruction utilizes donor tissues and fat from another body area to form the new breast.
The type of breast reconstruction that's right for you depends on the type of mastectomy or lumpectomy, cancer treatments, body type and cosmetic goals.
Implant-Based Breast Reconstruction
This technique is used when, after radiation therapy or mastectomy, there is still enough tissue on the chest wall to cover and support a breast implant. Patients with insufficient tissue may need the flap technique.
Implant-based breast reconstruction may be done above or underneath the pectoral muscle, and both options are performed right after the mastectomy. The plastic surgeon wraps the breast implant in a biological mesh (called acellular dermal matrix, or ADM) and places it above the pectorals major muscle. This approach may require a second procedure to improve breast appearance and reduce visible wrinkling or rippling of the breast implant.
Under-the-chest-muscle breast reconstruction involves forming a pocket below the muscle at the bottom of the breast. ADM is attached to the muscle, and the breast implant is placed under the mesh and muscle. The implant settles into a more natural-looking position, and the ADM mesh stretches to form an aesthetically pleasing, round lower breast shape. Patients typically don't require additional surgery because the muscle over the implant prevents visible wrinkling.
Tissue Expansion for Delayed Breast Reconstruction
Delayed breast reconstruction happens in stages with tissue expanders. After a mastectomy, the plastic surgeon divides the lower portion of the chest wall muscle and elevates it toward the collarbone. The muscle and tissue underneath the area are lifted to form a pocket for a breast expander.
The tissue expander is placed at the base of the breast or inframammary fold (natural breast crease). The pocket is gradually filled with saline to make the area large enough to accommodate a breast implant. ADM material may be used to help close the muscle.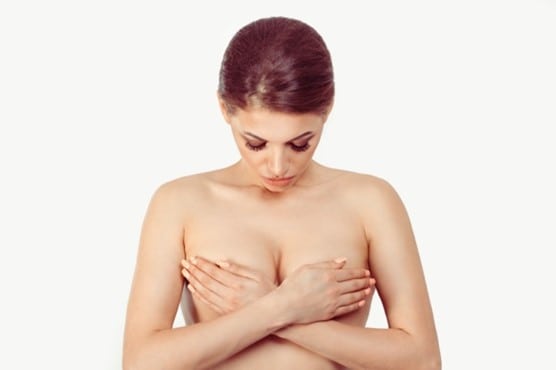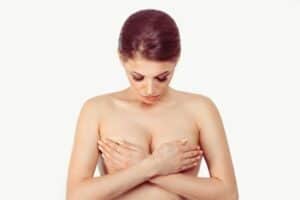 Tissue expanders require a port that may be placed along the rib cage or contained in the expander. These ports are accessed with small needles to inject saline over several visits to inflate the tissue expander and grow the pocket.
Tissue expansion typically happens in weekly increments. Once the pocket has reached the desired size, there's a waiting period during which little to no saline is added. That allows the skin and muscles to stretch and relax before a second procedure. A second breast reconstruction procedure removes the tissue expander and places the permanent breast implant in the pocket.
Flap Breast Reconstruction
A flap may be necessary when mastectomy or radiation therapy leaves insufficient tissue on the chest wall to cover and support a breast implant. Also called autologous reconstruction, flap reconstruction uses skin and fat from the lower abdomen to form the breast shape. This donor tissue is harvested between the pubic bone and the belly button. Several flap techniques are available, including the SIEA flap, pedicled TRAM flap, free TRAM flap and DIEP flap. Dr. Jaibaji will discuss these options and determine the best technique for your anatomy and circumstances.
Learn More About Breast Reconstruction at Jaibaji Plastic Surgery
Schedule a consultation with Dr. Jaibaji in Coronado, California, by calling (619) 522-0821 or filling out our online contact form.
Case Studies
This patient had bilateral skin and nipple sparing mastectomy followed by reconstruction with tissue expanders and implants.
This patient had left mastectomy for breast cancer several years prior. She underwent left breast reconstruction with peddled Tram flap.