Plastic Surgery in Hillcrest CA
Patients who visit Jaibaji Plastic Surgery have access to the expertise of Dr. Jaibaji, double-board-certified plastic and general surgeon in San Diego. He, along with his highly skilled staff, is dedicated to delivering excellent patient care with warmth and safety satisfaction. To learn more about the effective procedures available at our facility, schedule your consultation with Dr. Jaibaji now.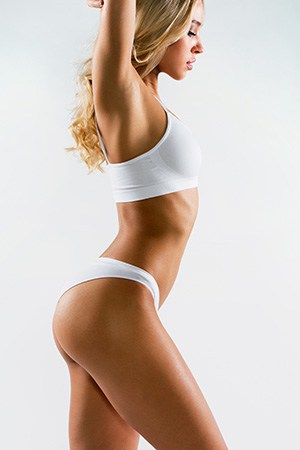 Pregnancy is an exciting and joyous time in a woman's life; however, it can change the body in many ways. Some patients may be troubled by their appearance after pregnancy and breastfeeding, which can result in loose skin, weakened abdominal muscles and breasts that are no longer full. Mommy makeover is available at Jaibaji plastic surgery to help you restore a beautiful figure. This personalized procedure is really a combination of cosmetic procedures, most of which target the abdomen and breasts, since those areas of the body tend to experience the most change after pregnancy and breastfeeding. Patients can choose from procedures such as:
If you are considering mommy makeover, it is important to consider several factors, such as if you are done having children. While a mommy makeover will not prevent you from getting pregnant in the future, doing so could compromise your surgical results; for example, your underlying abdominal muscles could become stretched again, you may have new loose skin to deal with, and you may accumulate unflattering pockets of fat that require another round of liposuction to remove. During your consultation for a mommy makeover, Dr. Jaibaji will discuss this topic and more with you as he determines your fitness for surgery.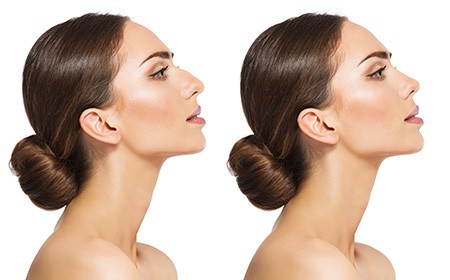 A well-defined and proportionate nose can highlight your beauty. Because the nose is such a defining feature, the slightest imperfection or asymmetry can completely disrupt the balance of the remaining facial features. Rhinoplasty can help restore facial harmony and refine the profile of the face. Dr. Jaibaji crafts beautiful and natural-looking results with rhinoplasty. The procedure can effectively change the shape and size of the nose and can even improve breathing. Additionally, patients often seek out rhinoplasty for reasons including:
Dorsal hump removal
Wide bridge
Wide nostrils
Crooked nose
Nostrils that appear too high
Dr. Jaibaji also performs revision rhinoplasty for people who have had rhinoplasties in the past and are unhappy with results. Patients choose Dr. Jaibaji for their revision rhinoplasties because of the complex nature of the procedure; successful revisions require a true expert in the field who can refine their results and help them reach their cosmetic goals.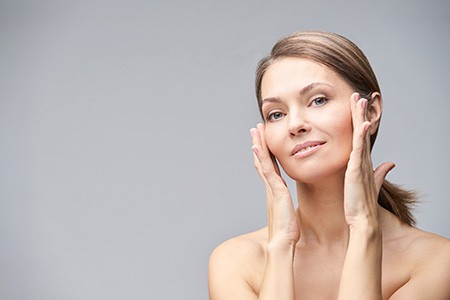 The eyelids are often the first area of the face to experience unsightly signs of aging, such as sagging and wrinkles, which can give you a tired or angry appearance. On the lower eyelids, fat deposits can accumulate, leaving you with bothersome eye bags. Eyelid surgery, or eye lift, is designed to give you a refreshed and youthful appearance. There is more than one approach to eyelid surgery, and the technique used by Dr. Jaibaji depends on your needs. Upper eyelid surgery involves incisions made in the natural eyelid crease. Excess skin is removed and the area is tightened for a youthful look. Lower eyelid surgery treats the protruding fat in the lower lids through small incisions made below the lash line. Some patients may need both areas treated. Eye lift candidates include those who have:
Sagging skin on the upper eyelids
Eyelid skin that droops into the field of vision, negatively affecting vision
Eye bags under the eyes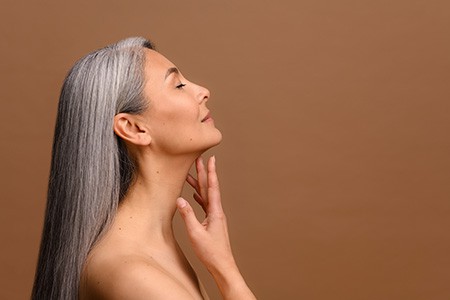 Excess fat and lax skin can start to appear on and near the neck, causing the loss of youthful contours in this area. Some patients may still have an aesthetically pleasing upper facial appearance even when jowls and wrinkles start to appear on the neck. In these cases, a neck lift can provide youthful results. Neck lift surgery can be performed with other procedures for a more comprehensive result. Dr. Jaibaji will use the most appropriate and effective techniques during surgery, such as cervicoplasty and liposuction. The procedure involves small incisions behind the ear and under the chin. The muscles in this area are tightened and extra skin and fat are eliminated.
After recovery, patients can anticipate a more refined neckline and a dramatically improved profile.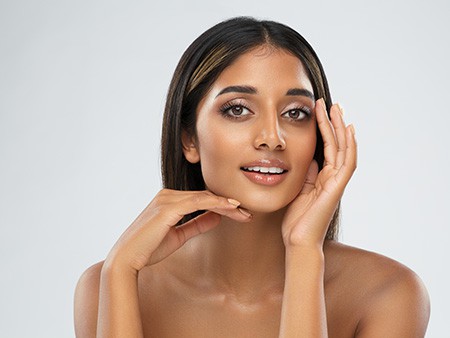 Dermal fillers are a type of injection designed to smooth wrinkles and give your face a boost of youthful plumpness. There are several types of dermal filler available, each used to treat a specific cosmetic concern. This treatment often produces results right away and can last months, giving patients a non-surgical alternative to facial rejuvenation. Patients choose dermal fillers for many reasons, including:
Minimal downtime
Quick and easy procedure
Impressive results
Customizable treatment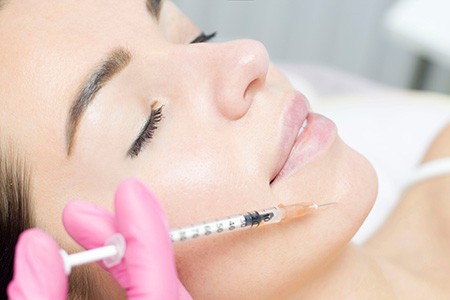 To improve the look of lines and wrinkles, many patients choose Botox as their anti-aging treatment. Botox injections target muscles that cause wrinkles, relaxing them to give the face a smooth and youthful appearance. Botox can be used on the forehead, around the mouth, and near the nose. Botox is administered in a convenient procedure that can take as little as 10 minutes to complete. Additionally, the procedure requires minimal downtime, which allows patients the ability to jump back into their routines soon after treatment.
You deserve to feel confident in the way you look, but age, weight fluctuations, and other factors can impact your self-image. If this is the case, it may be time to consult with Dr. Jaibaji, who is committed to your satisfaction. Contact our office today to schedule your consultation with Dr. Jaibaji.