Is Liposuction Right for You?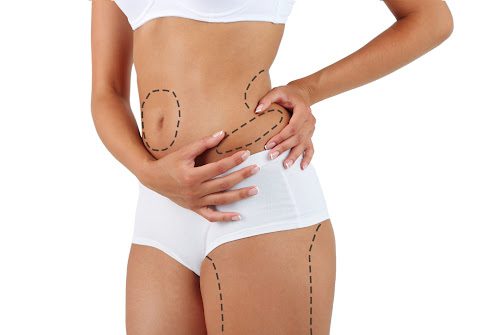 Liposuction is a common cosmetic procedure for both men and women that can dramatically improve patients' appearance through the sculpting of targeted areas.
The surgery involves removing excess fat deposits and can be done on its own or as a follow-up to another cosmetic procedure, such as a tummy tuck or breast augmentation, to refine the results.
Talk to your cosmetic surgeon about your goals and expectations to help you decide if liposuction is the right procedure for you.
Good Candidates for Liposuction
Liposuction removes unwanted fat, but it isn't a fast track to significant weight loss or a substitute for a healthy diet and exercise.
People who are within 30 percent of their ideal body weight are the best candidates for liposuction. Your weight should be stable and easy for you to maintain before you undergo liposuction.
The condition of your skin plays a role in your liposuction results, so the best candidates are those who have firm, hydrated skin with good elasticity. Liposuction won't address loose or saggy skin.
Liposuction can dramatically change the shape of your body, but it isn't going to give you a completely different body type. Good liposuction candidates are people who have realistic goals for their surgery results and good overall mental health.
Professionals can perform liposuction on many different areas of the body, but certain areas, such as the tailbone area, waist, tummy, and outer thighs, have better results than areas with thin skin like the upper arms or inner thighs.
Types of Liposuction
Cosmetic surgeons use several different liposuction techniques to remove localized fat deposits. Discuss which technique they intend to use for your procedure during your consultation appointment.
Tumescent Liposuction
Tumescent liposuction begins with a tumescent fluid injected into the fat that is to be removed. This fluid causes swelling and firms the area. The fluid reduces bleeding and bruising, which results in an easier recovery period for the patient.
Once they inject the fluid, the surgeon inserts a cannula (a thin, flexible tube) through a small incision in the skin to extract the fat.
Suction-Assisted Liposuction
Suction-assisted liposuction, sometimes called power-assisted liposuction, uses a vacuum-like machine that attaches to the cannula used to remove the fat.
The device also causes the cannula to vibrate rapidly, which helps the fat dislodge with less force and results in less bruising.
Laser-Assisted Liposuction
Laser-assisted liposuction techniques, such as SmartLipo and Slimlipo, use a highly concentrated laser beam aimed at the treatment area. The laser light breaks down the fatty tissue and melts it away.
Ultrasound-Assisted Liposuction
Ultrasound-assisted liposuction, such as VASER LipoSelection, emulsifies the fat before it is removed through a cannula. Fat deposits break up through the use of ultrasound energy, which allows them to be removed more quickly for a faster surgery process.
Liposuction Recovery
Most liposuction patients have a recovery free of complications, but most patients have some swelling and soreness that you can usually control with over-the-counter medications, such as ibuprofen.
Recovery time varies depending on where the procedure was performed and how much fat was removed.
Patients who have liposuction on a small area can usually start returning to their normal activities within 48 to 72 hours. People who undergo larger liposuction procedures may need to refrain from exercise for several weeks.
Most patients wear compression garments 24 hours a day for the first two weeks to minimize swelling and compress the skin. Most surgeons advise patients to wear the garments for 12 hours a day during the third and fourth weeks.
Some liposuction patients have small drains placed for several days after surgery to remove extra fluid that can lead to bruising.
Jaibaji Plastic Surgery has convenient office locations in Coronado and La Jolla. If you're considering liposuction, a mommy makeover, or any other cosmetic procedure, contact us to schedule an appointment and discuss your options.